This site promotes the Perry Common History Group's research and activities. It is moderated by residents of Perry Common. The site is a starting point for further research, discussion and activity relating to Community Life. If there are gaps you are able to fill in please get in touch through our contact page or any of the social media options.
Central to Perry Common's heritage is a culture of residents taking charge of their destiny. We hope that the information provided here will not only spark an interest for the origins of Perry Common but also prompt imaginative ideas for flourishing community interactions.
Skills Development and Training – Do get in touch if you are interested in Editing, Research, Archiving, Copy writing, Photoshop, Administration, Project Management and Social media.
These are skills vital in facilitating the Perry Common History group. Why not join us?
We encourage you to share your stories and memorabilia or join the Perry Common History Group. There are a number of ways you can do this: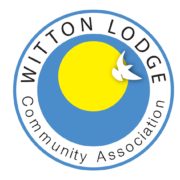 ---

Events
Here you may find out more what's coming up
Podcasts
Here you may listen to "The Life and Times of Perry Common"
Tell Your Story
Please leave your details so we may contact you if you require more information